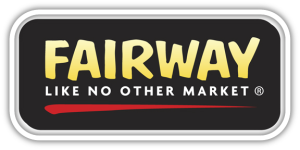 It took 30 years for Whole Foods to conquer America. Can Fairway match that feat in half the time?
While the Upper West Side grocer has been around since 1940, most of that time has been spent in one location or another on West 74th Street. Not until 1995 did a second store open, under the Henry Hudson Viaduct at 132nd Street. But four more have followed this decade, at sites on Long Island, Westchester, Red Hook, and Paramus.
Another two are set to open this year, one in Stamford and a 60,000-square-foot whopper (slightly bigger than the Time Warner Center's Whole Foods) on East 86th Street, inside a former Barnes & Noble. That store has a groundbreaking planned for tomorrow, and NY1 already took a look inside.
This is all part of Fairway's plans for nationwide expansion, which began in 2007 when Sterling Investment Partners of Westport, Conn., took a $150 million controlling stake in the grocer. According to the Journal, the grocer plans to double the number of its stores to a dozen in the next three to four years. Should it keep up that pace, it could best its Austin-based competitior, which has 270 stores, within the next two decades.
At the very least, the new store will further stoke the grocery wars, which have been going on at least since Whole Foods' arrival. New York recounted in a 2005 article how the national company began to pressure the city's grocery fiefdoms–Gourmet Garage downtown, Zabars on the West Side, Eli Zabar's on the East Side, D'Agastino in midtown, and so on. But the launch of Fresh Direct, the arrival of Trader Joe's, and the continued expansion of the individual grocers has led to an all-out food fight.
Perhaps Fairway's plan is simply to get a toehold on the East Side before Whole Foods takes over there, too.