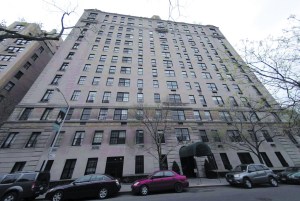 Every single room has a view of Fifth or the Frick! Even the maid's room!" Thus cooed Key Ventures' A. Laurence Kaiser IV, who represented the buyer with colleague Craig M. Dix, in the trade of the maisonette at 2 East 70th Street.
According to sources close to the deal, the Frick Collection-fronting apartment inside 884 Fifth Avenue sold for $13.5 million to an undisclosed buyer (said purchaser also gets a $500,000 flip tax). The seller, the estate of Marion "Riki" Taylor, listed it for $15 million through Sotheby's Lois Nasser and son Christopher Rounick.
Taylor, who died in February of this year, was the widow of Henry Taylor, Eisenhower's ambassador to Switzerland. Widowed, Taylor later wed (and divorced) another Ike-era honcho, Attorney General Herbert Brownell Jr.
Stribling Private Brokerage director Kirk Henckels, who is familiar with the maisonette but was not involved with the deal, called the duplex–with its 10 rooms, three separate entrances, three fireplaces and two staircases–"quite large" and noted that it was in "good condition." Another broker more intimately familiar with the deal suggested, however, that a sweeping renovation is planned.
"It's the most beautiful maisonette on Fifth Avenue," Mr. Kaiser said, "because it's the only one that doesn't have front rooms and then dark rooms in the back."
According to Streeteasy, another transfer in the 14-story co-op is afoot. The ninth-floor triplex listed by Douglas Elliman's Daniela Kunen for $14.95 million appears to be under contract.
Frick-in' fantastic!