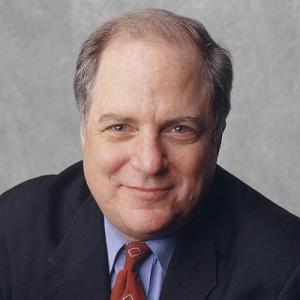 HBO has ordered a political comedy pilot called Veep, THR reports, about a female senator who becomes vice president and finds it "nothing like she expected and everything everyone ever warned about." The show will be written, directed and executive produced by Armando Iannucci, whom American audiences will know from the 2009 film In The Loop, and Julia Louis Dreyfus is apparently in talks to star.
Also on the bill, though, is Frank Rich, making a shift from his current consultant role with HBO to be a producer on the show. Mr. Rich sounds just right for the job, as he is not only adept at making fun at Sarah Palin, but, you'll recall, knows a thing or two about theater as well.
More important, Mr. Rich's involvement in the project marks his jumping on an ever-more-crowded bandwagon of New York media types actively developing shows for HBO. Unless you have something going with HBO — the way Sloane Crosley, Andrew Ross Sorkin, Malcolm Gladwell, and Kurt Anderson and Lawrence O'Donnell do — you're basically out of the club.
Earlier: Dr. Know! Malcolm Gladwell Sells Spy Series to HBO