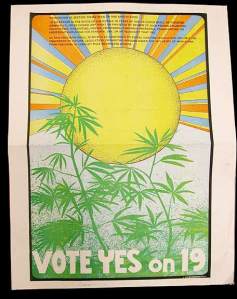 Shortly after the publication of his Wall Street Journal editorial extolling the virtues of marijuana legalization, Bloomberg reports that billionaire money manager George Soros has donated $1 million to support California's Proposition 19. Approval of the state referendum would make it legal to possess and grow marijuana for personal use.
Soros may have acted because voters sentiment has shifted against legalization. 51 percent now oppose the initiative, while only 39 percent support it. In May, proponents of legalization had the lead, but one week before the election, their initiative seems to be going up in smoke.
Measured against other recent Soros donations in terms of funds allocated, the legalization of marijuana in California ranks equally with the financial stability of Media Matters, but carries only 1 percent of the significance of Human Rights Watch.
mtaylor [at] observer.com | @mbrookstaylor