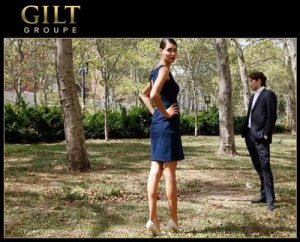 Gilt Groupe has made its first acquisition, the San Francisco-based luxury deal site Bergine, as part of a rapid expansion plan that has put the NYC-based site in five new American hubs.
Bergine was founded in March by Patricia Calfee. Gilt is looking for local expertise and connections, so Calfee will help run Gilt's West Coast operations, according to the Wall Street Journal.
Gilt isn't revealing the purchase price, but says it will now have relationships with more than 200 high-end vendors.
Competition in the daily deal space is fierce, so it makes sense that Gilt would buy a footprint on the West Coast, as opposed to trying to force its way into the market.