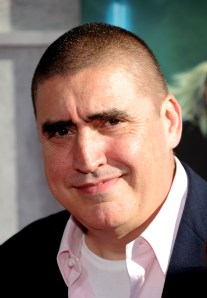 Wouldn't you know it, Mr. Molina? Law & Order: Los Angeles got renewed for a second season.
It was risky business, transplanting the franchise from the place where it was born, and we were skeptics but having seen the show we can attest that it's received a much-needed shot in the arm.
For all its previous faults, we kept watching the original Law & Order to the end because of the presence of one man: D.A. Jack McCoy, a.k.a. Sam Waterson. That man could sell ice cream to Eskimos. We'd have paid him to move to L.A. and join the cast, but all our money is tied up in TD Waterhouse CDs.
But you ably replaced him. You think people are tuning in for Skeet Ulrich? Get out of here with that. You embody Ricardo Morales as no one else could, and you drive this show to a second season.
Thank you.
Love,
The Observer