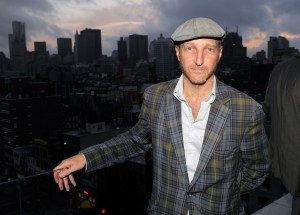 Good morning, the real Jonathan Ames. Or should we say "wake up, sir?"
We heard that your show Bored to Death was just renewed for a third season. This is great news! Not just because we love the show, but because we're worried about you.
That profile in The Times earlier this month was hilarious, but also disconcerting. You spent your Guggenheim Fellowship money on oysters and champagne? Jonathan. We worry.
But assuming that wasn't some persona you adopted for the interview (you never know, with you) your money problems should be over. If you ever get in trouble again, cut Ted Danson's salary. We saw his house on Curb Your Enthusiasm, he is doing fine.
Love,
The Observer