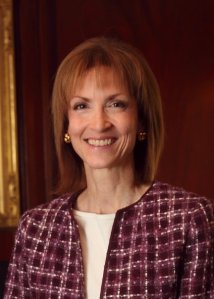 In the paper this week, we covered how down-ballot Republicans are keeping their distance–but not too much distance–from their gubernatorial nominee, Carl Paladino.
Here's video of Nan Hayworth, the Republican challenger in New York's 19th Congressional District, answering a hypothetical question about whether she would want Paladino to come to the district and endorse her.
"I would welcome Mr. Paladino's support if he can vow that he will assure that every citizen of the state of New York will be able to practice his or her beliefs and pursue his or her personal life in peace and freedom," Hayworth said, as she seems to choose her words verrry carefully. "Because I welcome his fiscal positions and they deserve to be heard."
Her opponent, the incumbent Congressman John Hall, tweeted the link earlier today–further evidence that Democrats are enjoying the political gymnastics necessary in running alongside Paladino.