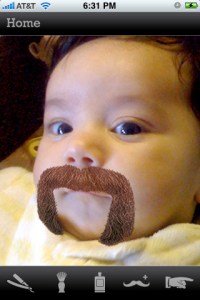 As we head into the chillier months New York's hipsters are increasingly sporting beleaguered bears to match their faded flannels.
For many of these underdeveloped uber-mensches, growing a beard is a Herculean effort, akin to enjoying popular FM radio in a non-ironic fashion.
Luckily a spate of new smartphone apps let young Lincolns see what they would look like with a beard.
Schick's Shave-O-Matic has a wide selection of styles and colors, but we predict that BeardMe, which avoids the stigma of mainstream commerce, will prevail among the hipster set.