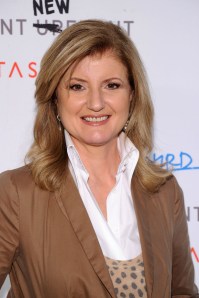 In a new venture from two different practitioners of nonprofit investigative journalism, the Center for Public Integrity will join forces with the Huffington Post Investigative Fund. Gawker had the story last night from a source, and it was confirmed by The New York Times a few hours later.
The merger, which will go into effect on Jan. 1, provides the Center an influx of $2 million in grants and a number of celebrated staffers as they bring the Investigative Fund, established a year and a half ago, into its fold.
Though the "Huffington Post Investigative Fund" name will be no more, the site will contribute to the partnership by featuring three investigate stories in a new section on its flagship page.
Nonprofit news organizations subsist on large grants from foundations intent on seeing nonpartisan enterprises cover in-depth stories that struggling papers may not have had the money to deliver. William E. Buzenberg, the executive director of the Center for Public Integrity, said the bulked-up newsroom will churn out 500 investigative reports next year.
"The need for investigative work is so great at the moment, as we have so many stories that have not been told," Arianna Huffington told The Times.
The Investigative Fund launched with the slogan "report once, run anywhere," and invited websites and newspapers to reprint any story they ran. Some wondered if the project could live up to Huffington's goal — to save investigative journalism, as she told the AP.
That didn't happen. The Huffington Post's attempt to enhance the struggling field of investigative journalism has ended with a retreat, perhaps due to the fact that their original backer, Atlantic Philanthropies, did not providing funding after the initial donation. A new media enterprise's stab at nonprofit journalism is now just another part of an older version of nonprofit journalism — the Center was founded in 1989. It has, however, made some progress in advancing its digital media arm: the Center recently received a grant of $1.7 million from the John S. and James L. Knight Foundation specifically for the development of a digital newsroom, and the addition of Huffington Post staffers may be able to help.
But if the question is whether the Huffington Post Investigative Fund saved investigative journalism during its short lifespan, the answer would probably be no.