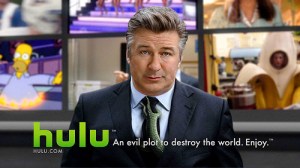 According to Reuters Hulu is hoping to raise $200-300 million in an IPO led by Morgan Stanley that would value the company at $2 billion.
Hulu is backed by GE (NBC), Disney (ABC) and News Corp. (Fox), so it's future will have a big impact on New York's media market.
The company claims to be profitable and to have generated revenue north of $100 million in 2009. Comscore's latest numbers show that Hulu now delivers more ads than any video site, even Youtube, which is much larger.
But until it goes public there is no way to verify the company's financials, and even if they were true, they hardly seem to justify a IPO valuation 20 times their revenue.
With Netflix, Apple, Google and TV Everywhere breathing down their neck, however, Hulu probably feels now is the time go big or go home. We'll see if the market supports their enthusiasm.