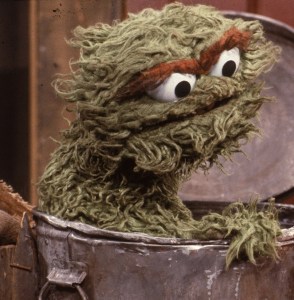 A homeless man known as Dread has lived under a six-foot high pile of garbage in the Far West Village for at least eight years. Neighbors didn't seem to mind. It's an unusual arrangement, though not exactly a surprising one to find in New York, even today. The Daily News decided last week that the story was too good to pass up. The Department of Sanitation caught wind from there and dismantled Dread's digs over the weekend.
The tabloid returned to the scene and actually seemed incredulous over what had taken place, as though this eviction wasn't bound to be the result of such a story.
"He [Dread] is mad at the world. He accused us of setting him up with Sanitation," said Mark Kelly, 31, the building manager at nearby 435 Hudson St. who had befriended the vagrant.
[…]

"They took my stuff! You did this!" he yelled at a News reporter, threatening to throw bottles.
Ah, the News. Trashy as usual.