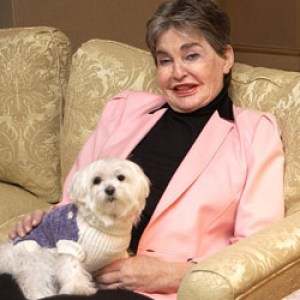 — The big deal of the day (or should we say Big Deal) is that the massive Helmsley mansion in Greenwich has finally sold, albeit at a considerable discount. From an original price of $125 million in 2008 — a year after Leona Helmsley died at the 40-acre property — to a most recent ask of $55 million, the 21,987-square-foot house finally sold yesterday for $30 million. As the Times notes, the home was part of a tax scandal in the 1980s that involved Ms. Helmsley and her husband, Harry, which eventually landed the grand dame in prison for 18 months. Jane Howard Basham brokered the deal for David Oglivy and Associates Realtors.
— The Helmsley Trust was not the only one involved in a fire sale in the past week. According to city records, Neil and Nancy Fire Breslau have sold their penthouse at 111 Central Park North. The Real Deal noted last year that the couple had bought the apartment for $4.975 million with the intent of flipping it, listing the top-floor, 2,897-square-foot apartment for $6.4 million that July. So how did it all work out? The deal closed on Sept. 27 for $4.525 million. Ouch! The Breslaus even threw in a parking space — an expensive commodity still — on top of the four-bedroom, four-bathroom, glass-walled pad. The buyers were Richard and Freya Block. Perhaps this is a deal from one designer to another, as that is the profession of both Ms. Breslau and Ms. Block.
— Count on a construction executive to have good taste in apartments. Cary Coltun, a senior vice president at megabuilders Bovis Lend Lease, has just bought a 2,000-square-foot condo duplex with his wife Michelle. The unit, which features a sexy spiral staircase, has commanding views from the 34th floor of 45 East 80th Street, which overlooks Madison Avenue. The final price was $3.1 million, a $200,000 discount from the first ask in January of this year. The seller was the Miami-based Lindy Assets, LLC.