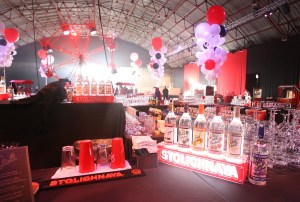 – The Nets get a sponsorship deal from Stoli. We want the new Nets arena to sell blintzes and borscht.
– GOP ladies are hotter than Dem ladies. But wait…what about hot hot hottie Kirsten Gillibrand?
– When did animated GIFs become cool? Hipsters…what'll they think of next?
– While Mark Zuckerberg gives $100 million to education, ex-Facebooker's Sean Parker and Dustin Moskovitz donate a bunch of money to decriminalizing pot.
– Things you need: Pottery Barn's Halloween offerings. Rat vase filler!