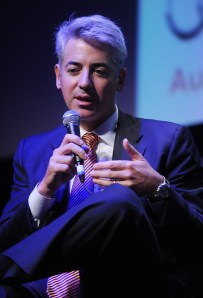 The board of directors at J.C. Penney hasn't taken kindly to the share-buying overtures of one Bill Ackman, whose Pershing Square Capital disclosed a huge stake in the company earlier this month. The women's clothing vendor is reaching for the poison pills in an effort to ward off Ackman's advances.
According to a filing with the Securities and Exchange Commission, J.C. Penney has adopted a "poison pill" provision that would prevent Ackman, an agitator-investor who notably got in a lengthy, bitter proxy dispute with big-box retailer Target, from seizing additional control by buying more shares. Currently, Pershing Square has a 16.5 percent stake in Penney, and fellow Manhattan real-estate player Vornado has a 9.9 percent stake.
When disclosing the amount of Penney stock it owned, Pershing said it planned "to engage in discussions with management, the board, other stockholders of the Issuer and other relevant parties concerning the business, assets, capitalization, financial condition, operations, governance, management, strategy and future plans." In other words, it would yell at the company until Penny moved aggressively to maximize value for shareholders.
J.C. Penney said it adopted the policy to "promote fair and equal treatment" of shareholders. Although Penney appears to have spurned him, Ackman is a dogged pursuer, and whatever happens, he's got plenty of other investments to chase around.