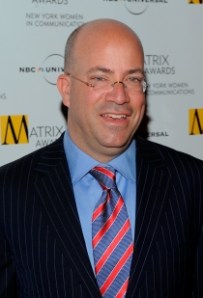 Former NBC Universal CEO Jeff Zucker will be honored at the Center for Communication's Annual Luncheon on Nov. 1, according to an update on the center's website. At the ceremony Zucker will receive the Frank Stanton award for his work in media.
Zucker's current work in media, however, is a bit up in the air. Last month he was pushed out of his position atop NBC by the incoming Comcast brass, and has not yet announced his next move. Some have predicted that the one-time boy wonder of NBC programming will take a stab at running for office.
The Hollywood Reporter said that the event will be held at The Pierre, and will be attended by Lorne Michaels, Katie Couric, Mark Feuerstein and Brian Williams, among others. The speeches are traditionally in "roast" style, meaning we're particularly excited for Mr. Williams' minutes on the podium. If the hidden wit he's shown on "30 Rock" and "The Daily Show" comes through, his remarks should be a treat.
nfreeman@observer.com