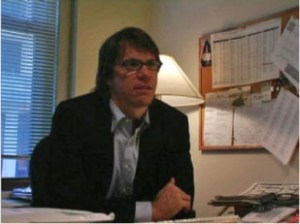 Newly minted New York Times Magazine editor Hugo Lindgren has named his former New York magazine colleague Lauren Kern as his deputy editor, Fishbowl NY reports.
The two worked together at New York for five years, but both have since left the magazine. Mr. Lindgren became the executive editor at Bloomberg Businessweek seven months ago while Mr. Kern was named executive editor at O: The Oprah Magazine just this past September.
In an email to staff, Mr. Lindgren sounded thrilled to have her: "She is a great, creative editor, a thoughtful colleague and an all-around wonderful person. We are lucky to have her."
This hire stokes a building competition between New York and the Times Magazine, which owes its format to Adam Moss, current editor of the former and former editor of the latter. Sources said Mr. Lindgren's departure from New York was partially motivated by disagreements with Mr. Moss, which means we may have a nice little magazine war shaping up.