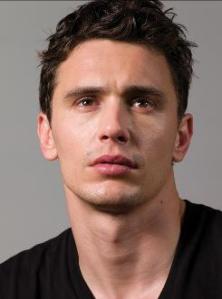 In one of the book's first reviews, James Franco's short story collection Palo Alto received a breathless write-up in USA Today this morning that minces no words in praising the book and its author. According to the review, the book proves that Mr. Franco is "no mere literary interloper."
Resist "the urge to bolt from Palo Alto" writes the reviewer, and stick with the "ripped from today's tragic headlines" stories, and you'll be rewarded with performance from Mr. Franco that's a blend of Jay McInerney, Harvey Milk's boyfriend and the Green Goblin. To paraphrase slightly.
There's even a plug for the Columbia creative writing program!
What his master's degree in fine arts from Columbia translates to is a keen ability to wear the sneakers of everyone from an eighth-grade girl seduced by her soccer coach to a middle-school boy who pimps his girlfriend.
That's a lot of sneakers.
So perhaps Franco won't be the new Ethan Hawke, whose literary debut, The Hottest State, got a major beatdown on publication (Entertainment Weekly was particularly harsh). To his credit, Hawke didn't let the sniping get to him, turning out another novel, Ash Wednesday, that faired considerably better.
Earlier: James Franco Options The Adderall Diaries, Plans to Write, Direct and Star
dduray [at] observer.com