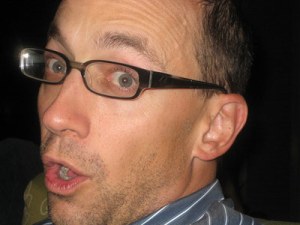 Twitter co-founder Evan Williams stepped down as CEO today, turning the position over to COO Richard Costolo. This is really just a public recognition of the ongoing division of labor, with Williams increasingly focused on product design and Costolo handling the nuts and bolts of scaling the business and crafting revenue streams.
As Williams wrote in a blog post, "Building things is my passion, and I've never been more excited or optimistic about what we have to build. This is why I have decided to ask our COO, Dick Costolo, to become Twitter's CEO. Starting today, I'll be completely focused on product strategy."
Twitter has gone from 20 employees two years ago to more than 300 today. Costlo always knew that he was being brought in as the guy willing to get his hands dirty with the commercial side of things. His first tweet on the job at Twitter shows the mix of ambition and charm that led him to where he is today.