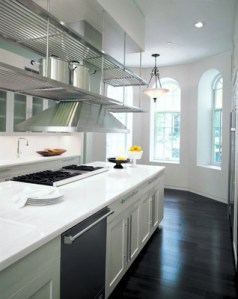 "It's not sold! It's rented!" press-averse über-broker Carrie Chiang told The Observer several weeks ago of Aby Rosen's renovated townhouse at 3 East 94th Street. The phone call was prompted by the listing's removal from Ms. Chiang's Corcoran Web site; however, the Federal-style single-family home remained available on Mr. Rosen's Classic Marketing Web site until last Thursday, Oct. 14. Asked whether the sale reached close to the final listing price of $19.9 million, Classic Marketing's Rae Gilson was reticent. "I can't tell you anything except that it was sold," she said. Mr. Rosen did not return requests for comment.
Rumors of the sale had been brewing over the past two weeks, since Ms. Chiang erroneously asserted that the house had been rented. Recently, one inside source confirmed that the house had indeed been sold, but the news had been kept hush-hush at Mr. Rosen's request. A sub-$20 million sale is a blow to Mr. Rosen's notorious ego–he once told a fellow Observer reporter that he refused a $60 million dollar offer on his $75 million East 71st Street townhouse listing "because I didn't like the guy."
The six-story home, which boasts a private lap pool and sauna, five wood-burning fireplaces and a 1,000-bottle temperature-controlled wine cellar, was originally listed for $29.5 million, though an agent close to the deal suggested it sold in "the high 16s or low 17s [millions]." The sharp shift from the man who turned down $60 million on a whim comes hot on the heels of the RFR Holdings honcho's recent purchase of partner Ian Schrager's stake in the Gramercy Park Hotel.
Meanwhile, across the street the quiet Carnegie Hill block is paving the way for another new neighbor: Richard Mack and his family. The former home of Spence-Chapin at 4-8 East 94th Street was purchased by Mr. Mack, son of real estate scion William Mack and managing partner at his father's Apollo Real Estate Advisers, for $23 million in the summer of 2007. After a year of meticulous renovations, including the replacement of an unsightly three-story addition with a palatial 60-foot-wide penthouse, Mr. Mack relaunched the listing for $59 million with Corcoran's Carrie Chiang (who chose not to comment on this story, either). Now, following a $24 million price cut, Mr. Mack has decided to move in and wait for a buyer. "If someone comes along and offers me a good price I'm willing to talk to them," Mr. Mack told The Observer, before affirming the universal maxim: "Everything is for sale at some price."
Even 3 East 94th Street.
cmalle@observer.com