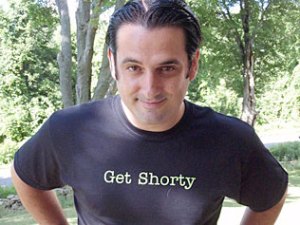 Paul Ceglia claims that when Mark Zuckerberg did some freelance coding work for him back in 2003 he also signed away a majority stake in "The Facebook."
Now he wants a federal judge in Buffalo to consider Zuckerberg's $100 million gift to Newark public schools as proof that he still has ties to New York. Moving the case to a state jursdiction would give Ceglia more opportunity to negotiate a settlement.
In a 2004 lawsuit filed in Massachusets by his Harvard classmates, Zuckerberg claimed residence in New York. He is originally from Dobbs Ferry, NY.
Ceglia's lawyer argued that "He was living the same sort of existence [in 2004] the evidence shows now, a sort of duffel bag, apartment-to-apartment, transient life," Grable said. "He's got one foot in New York and one foot in California."
Yup, Zuckerberg, a multi-billionaire who has lived and paid taxes in Palo Alto since 2004, is practically a travelling hobo. Amazingly, according to Reuters, the judge is still mulling this argument over.