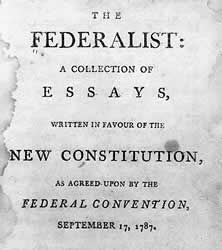 We were trying to come up with a fresh angle on the latest Manhattan housing stats—in this case for the three months ending Sept. 30—and, frankly, came up with a debate instead.
Working off the Douglas Elliman report authored by the redoubtable Jonathan Miller and released to the media yesterday, herewith is a Friday morning email exchange between staff writer Matt Chaban and senior editor Tom Acitelli (how the sausage gets made, people):
11:17 a.m.
Tom,
Here's what I came up with. Whatcha think:
etc,
Matt
Manhattan Housing Waiting to Exhale
Has the Manhattan real estate market found its new normal? It's not bad out there anymore. It's just not great yet, either.
"Everything is good," Elliman CEO Dottie Herman told The Observer. "Obviously credit has to tighten up, but there's no real problem we know of. New York got hit, but it didn't get killed. It's definitely better."
According to the firm's latest quarterly report prepared by Miller Samuel, average home prices roses 3.8 percent to $1.48 million from last quarter and are up more than 12 percent from this time last year, when the average price was $1.32 million. The Manhattan median price has risen more slowly over the past year, inching up 1.7 percent in the past quarter and 7.5 percent over the past 12 months. to $914,000. This remains well below the 2008 TK quarter peak of TK.
This signals two significant patterns in the Manhattan housing market: The continued lull after the expiration of the first-time homebuyer tax credit, which flooded the low-end of the market through last year and into the first quarter, and the return of luxury sales (In Deed! it did).
The average sale price for homes in the top 10 percent of the Manhattan market rose to $5.64 million, a gain of nine percent over last quarter and 15.5 percent from last year, when the average was $4.88 million. The number of sales declined slightly from last quarter, though, to 266 from 276, though it remained well above last year's anemic 223 sales — the lowpoint was second/first quarter.
The total number of sales also declined to 2,661 from 2,756, a decline of 3.4 percent. Could this signal a double dip? Herman said she does not expect one, having put such talk behind her. But the anxiety she sees in the market seems not to rule one out, either. "I'm in a place where there's a lot of uncertainty," Herman said. "Capital gains tax, estate tax, healthcare — with the elections coming up, people don't really know what's going on with those." There is also the issue of ongoing unemployment and the unavailability of credit.
The most surprising turn may be in the condo and coop markets, where there was a reversal recent trend observed by the Real Estate Desk, namely that the former was outstripping the latter. Now …
11:28 a.m.
Hey Matt — this is promising.
But I would just cut through the bullsh*t and get right to it.
I mean, the big thing our readers would want to know about is the co-ops. So maybe something like this: (Don't be afraid to be cynical!)
Manhattan co-op prices jumped in the third quarter of 2010, rising by double-digit percentages both quarterly and annually. The quintessential Gotham living arrangment continues to ascend further and further from the reach of even the mildly affluent. With credit tightening, too, the options for would-be buyers to nab a co-op berth continue to dwindle to dumb luck, Mom and Dad (or their Moms and Dads), or a cube in a Wall Street brokerage.
Indeed, the average co-op price in the third quarter was TK, up TK from the same time last year; and the median, a much better measure of these sorts of things, went up TK percent annually to TK. (These numbers all come from the Douglas Elliman report authored by Jonathan Miller, CEO of appraisal firm Miller Samuel; and they cover deals that might have been negotiated months before–read: they are not real-time indicators.)
Of course, some people are positively giddy with the news that four walls and a tin ceiling are million-dollar hurdles in the modern age of double-digit unemployment that the same Street tells Americans they best get used to because… well, because. "Everything is good," Elliman CEO Dottie Herman told The Observer. "Obviously credit has to tighten up, but there's no real problem we know of. New York got hit, but it didn't get killed. It's definitely better."
Herman is right. Manhattan remains an island off the coast of America in its housing prices. Other third-quarter prices bare this estimation out: AND THEN GET INTO THE CONDO PRICES, TOO.
Less than a minute later
Tom,
So that's the news to your mind. What jumped out at me was the lull in new construction, too, which tends to be condos. The two could be linked?
All of that said, don't you think we're repudiating the very last thing we wrote on this matter? Also, isn't the instability of the market a concern? Everyone was saying this morning that we're back to normal, but it doesn't seem like it if you look at the numbers.
11:39 a.m.
Well, lull in condo construction (and you're right it's mostly condos!) … is to be expected. Financing for those dried up, too. It's been trending to a lull since 2007.
And whether we're repudiating or not–that story had to do with sales, not prices. Condos, sales-wise, have been ascendant for a while. Still are, I think.
The co-ops are the real barometer here, for the real estate market locally and for the larger economy. They have higher barriers of entry, including generally much larger downpayments and strigent financial requirements…. Condos, you need a bank loan and a dream basically. Some of these are still no money down and closing costs covered!
(Maybe we should just publish our email exchanges? Seriously.)