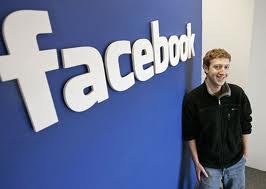 What a difference a few years makes! Remember when Microsoft was a monopoly set to take over the world? It was awhile ago.
Today, Microsoft announced a deep integration between its Bing search engine and Facebook, and Mark Zuckerberg took the stage to say a few words.
He pointed out that the two companies have been together since 2006. "We actually had 7 million users then, so you guys got us early," Zuckerberg said, smiling wryly and wagging his finger.
After pointing out that the social aspects of Facebook have helped to power the explosion of gaming firms like Zynga and predicting that going social can do the same for Bing's search, he tried to endorse the partnership.
Why is Facebook going with Microsoft and not Google? "The thing that makes Microsoft a great partner for us," said Zuckerberg, "is that they really are the underdog here."
That was meant as a compliment, but it's got to sting a little.