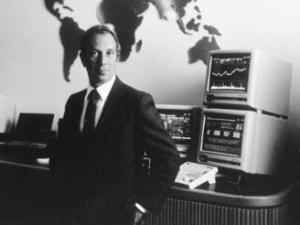 Mayor Bloomberg will be traveling to California tomorrow to endorse Meg Whitman for Governor.
While he's over there, he'll be stopping by Facebook headquarters, where he'll do a live streaming chat. OMGeezy that's hip.
That event starts at 1:45 EST, and you can watch it here.
In the meantime, Politico dug up this delightful clip of Bloomy talking with Sheryl Sandberg, current Facebook COO, who was working for Google at the time.
Got to dig the intro, in which it's revealed that Bloomberg is a "geek at heart" with a degree in electrical engineering who built a "crystal radio from a kit" when he was child.
bpopper [at] observer.com | @benpopper