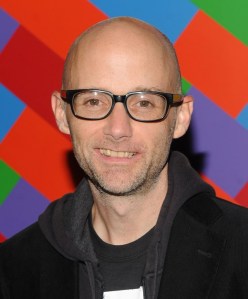 The Post dropped by Moby's apartment recently, where he showed the tab around his 1,200-square-foot loft in a former Civil War prison. The eletronica king moved in back in 1996, according to city records, when the area was just a no-man's-land north of Little Italy, yet to be rebranded by bohos and brokers as Nolita.
He paid a now jaw-dropping $150,000 for the condo. "The irony is that originally I moved here because it was so cheap, and now it's arguably the most rapidly gentrified part of New York City," Moby told the Post. Given the area's average sales price, his apartment would probably sell for at least 15 times what the beats-master paid for it, if not more considering the roof terrace and celebrity caché.
That he hasn't already cashed in is somewhat surprising, given this downtown dean's penchant for property. He has bought and sold a number of apartments across the city over the years, including a Stuyvesant Square spread and a sprawling duplex at the El Dorado. (Moby uptown? The horror!)
This spread no doubt holds a sentimental value beyond money, as Moby has produced many of his albums here, including 1999's Play, still the bestselling dance album of all time. He has just finished work on his latest: "It's all made with old drum machines and old synthesizers, so it has kind of a broken-down quality to it." Kind of like the apartment, which was fitted out by the artist's architect friend Nick Durrie with wood beams and skylights.
Moby said he misses the days when he could walk out his door and bump into the Beastie Boys or Iggy Pop on the street, though it was only a few years ago that he stopped living wild style. Until Moby gave up drinking for David Lynch-style transcendental meditation, he used to hang at the Village's still notorious Mars Bar, where he frequently invited everyone there back to his apartment. He would find people smoking crack in the bathroom, and, at least once, when Moby was looking for a pancake fix, he discovered his skillet had been used to cook up some Special K.
"Back when I drank, I didn't have the best judgment in the world," Moby said.