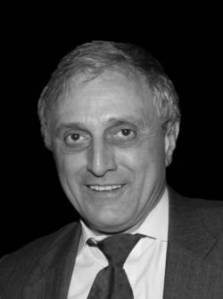 Carl Paladino's string of bad news continues.
WNYMedia, the website that first released Carl Paladino's emails of images of bestiality and of offensive statements and pictures about African-Americans, has released another trove of communication from the Republican gubernatorial nominee.
These emails [via Liz] portray more raunchy–if less racist–images, complete with Paladino's comments appended. For example, one video that Paladino sent around depicts two women engaging in oral sex. According to the site, Paladino wrote "awesome" and gave the video a "XXX" rating in the subject header. As the author points out, earlier this week Paladino condemned homosexuality.
Paladino never denied that the first round of emails came from him, and the website says they have authenticated these as well. We have reached out to the Paladino campaign and are waiting for a response.
WNYMedia acknowledges at the bottom of the page that "We don't think Carl Paladino deserves to be the Governor of the State of New York," and the site is clearly trying to derail his campaign. In this they have been fairly sucessful, not just for Paladino but for Republican candidates up and down the ballot who now have to answer questions about what they think about Paladino's communiques to his friends.
The site continues:
The voters of the state of New York – especially the alleged "values" voters who support Paladino because he purports to share their traditional, orthodox views on sexuality – should be perfectly clear about whom they're supporting.

In criticizing the very idea of marriage equality, Paladino inserted "pornography" and "perverts" into that discussion. The next day, he went to great lengths to defend his statements before ultimately, uncharacteristically apologizing for them and blaming the media.

As Paladino claims what a friend he is to the gay community, we remind you that he is also neither enemy nor stranger to pornography and perversion.

You cannot claim that gay marriage will cheapen or harm the institution of marriage if you, yourself, have carried on an affair and fathered a child out of wedlock.

You cannot claim that you are opposed to pornography when you email inbox and outbox is so jam-packed with it.
UPDATE:
Paladino campaign manager Michael Caputo sent along the following:
WNYmedia is a collection of Buffalo misfits and miscreants who are obsessed with Carl Paladino and pornography. The Democrat activists have also been accused of falsifying emails in the past, and not just by Carl Paladino. They tried to derail our campaign once before with emails of questionable origin. Soon, the world forgot about them and they devolved once again into irrelevance. This is just an attempt to breath life once again into their dying unprofitable Web site by maligning a Buffalo community leader. None of this is new; none of it is relevant.