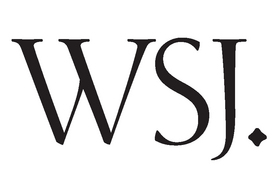 With its last Tina Gaudoin-helmed issue currently on newsstands, WSJ. Magazine has brought in Andrew Cenname to become publisher of The Journal's glossy, Dow Jones announced in a statement. Cenname had previously been vice president and advertising director at Travel + Leisure.
WSJ., launched in 2008 as an answer to The New York Times' T Magazine, is gearing up for its expansion from four issues a year to nine, a transition that will begin in March 2011, and 10 issues in 2012. In July, WSJ. announced that former Domino editor Deborah Needleman would take over for the departing Gaudoin. Her tenure begins with the December issue.
The full press release is below:
NEW YORK, Oct. 27, 2010 (GLOBE NEWSWIRE) — The Wall Street Journal today named Anthony Cenname as publisher of WSJ. magazine, the Journal's glossy lifestyle magazine. As publisher, he will oversee all advertising and marketing initiatives for WSJ. and develop strategies to drive revenue in the luxury categories through print, online, other digital properties and strategic partnerships. Mr. Cenname joined the Journal in May 2009 as multimedia sales director for the Luxury group.

"Our magazine business is growing at an opportune time, as the consumer and luxury categories rebound and the market improves," said Michael Rooney, chief revenue officer, The Wall Street Journal. "With Anthony's strong, proven track record and relationships combined with his passion for the business, I am excited for the magazine's continued success."

Mr. Cenname replaces Sophie Raptis, who has been named European sales director for the Journal, focusing on consumer and luxury products across the region. She will relocate to London and work closely with the Journal's sales teams in Europe to further the expansion of WSJ. magazine and WSJ Weekend. Ms. Raptis joined WSJ. magazine in August 2009 as publisher, having previously served as international business group head for Times Media in London.

The Journal recently announced an increase in frequency for WSJ. beginning in March 2011, when nine issues will be published, followed by 10 issues in 2012. The magazine launched as a quarterly publication in September 2008 and transitioned to a schedule of six issues per year in March 2010.

Since launch, WSJ. magazine has attracted 88 new advertisers to the Journal franchise – 48 of which have subsequently increased their exposure with other Journal properties.