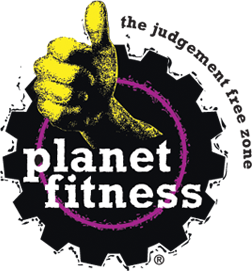 490 Fulton Street
Eliminating nearly every excuse there is for not working out, Planet Fitness will open one of its ultra-affordable gyms in a convenient downtown Brooklyn location.
The Yonkers-based chain will take 18,000 square feet on the second floor of the building for 15 years, according to Crain's. This marks Planet Fitness's third new outpost in seven months, as it plans to double its current 12 facilities in the city in the next two years.
"With the economy the way it is, and people worrying about spending on health club memberships, coming in as a low-priced model has been really good for us," said Jeff Innocenti, chief executive of Planet Fitness New York.
The fitness chain, with its shockingly cheap $10 to $19 a month, seems almost too good to be true. If only it weren't for the "Lunk Alarm" for excessive posing and grunting, which has prompted lawsuits by the gym's literally disgruntled clients.
The new lease will also help solidify Fulton Street's reputation as the new "it" spot in Brooklyn. Filene's Basement recently signed a lease in the building, and fashion chains H&M and Aeropostale are located in the nearby Fulton Mall.
Crown Retail Services represented both the tenant and the landlord in the transaction.