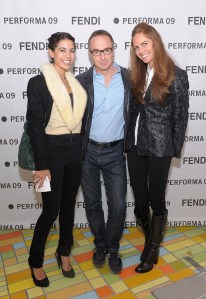 Today The Guardian profiled Jamie Pallot, editorial director Condé Nast digital, the man who runs Condé's stand-alone web properties — Epicurious, Concierge and Style.com. Mr. Pallot is British, he keeps a low profile, and he grew up on a farm in Jersey (British Jersey, not Holland Tunnel Jersey). According to The Guardian, he's also dapper.
But Mr. Pallot's dapperness was challenged when he was interviewing for the job at Condé.
On his way to the subsequent interview with an unnamed (but identifiable) editor-in-chief for the job, a salesman at People pointed out he was wearing pleated trousers. "I had to run home to change. It would have been a terrible fashion faux pas – but then again I wasn't a fashion person at that point."
Pleated trousers won't do! Unless you're Brian Williams and you need them.
The Guardian writes that Mr. Pallot's sites are "understood to be broadly profitable," which seems perfectly unclear. Condé is still figuring out how to optimize revenue for its online businesses and, earlier this week, there was news that the publisher is rethinking its approach to selling online advertising.
Earlier: Brian Williams Has a 'Huge Issue' With Flat-Front Pants