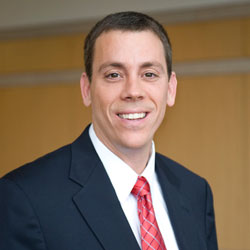 Politico announced last night it will be launching Politico Pro, a subscription service that will provide reporting and analysis in the areas of health care, energy and technology to those who pony up the fee, The New York Times reports.
Since 2006, Politico has posted a wealth of content to its website and placed copies of its print edition in bins all around Washington, D.C., free for the taking. Now, the launch of a pay-for-content system will give the publication another source of income, and pit it against the longstanding subscription services offered by Congressional Quarterly and the recently bulked-up National Journal.
Executive editor Jim VandeHei says there's still a niche for Politico in the market. "There is a perception that this market is overserved, when we actually think it's underserved," he told The Times.
The announcement came hours after the National Journal revealed its newly designed website and magazine, with both the subscription service and the coverage outside the paywall expanded.
Politico says it will bring on 50 new people to staff the project, and once it's available the subscriptions will start at $1,495 for congressional offices and $2,000 for lobbyists and contractors.
Politico.com will remain free.