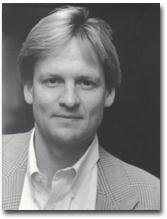 Michael Lewis comes out with an interesting take on the future of proprietary trading in the wake of the Dodd-Frank financial reform law. Lewis points out that even though financial institutions had lobbied hard to keep a loophole in financial reform that allows banks to invest up to 3 percent of their own capital in their own hedge funds, the big players — JPMorgan Chase, Goldman Sachs and Morgan Stanley — appear to be shuttering prop-trading operations.
This phenomenon stirs skepticism in Lewis, who posits several explanations: 1) Wall Street recognizes the ethical downside to prop trading and is therefore acting in the broad interests of society; 2) proprietary trading is no longer the lucrative business it once was, and Wall Street is making a practical decision to cut down on prop-trading operations; and 3) big firms are simply disguising their prop-trading businesses now that the practice has come under scrutiny. Lewis thinks that the third explanation is the most likely one.
Lewis isn't convinced that any one of his explanations — or, for that matter, any combination of them — can wholly explain what the big banks are thinking. In any case, says Lewis, if what the major financial firms are doing with their proprietary trading businesses is still opaque, then financial reform hasn't really done what it set out to do: make Wall Street a more responsive, transparent and responsible participant in the American economy.
mtaylor@observer.com
Twitter: @mbrookstaylor