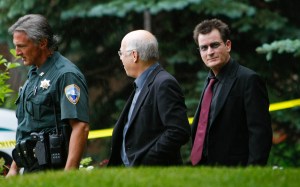 This week's gossip-hunting scrum took place mostly in the shadow of one key story: Charlie Sheen's outlandish (if not unexpected) freak-out at the elegant and iconic Plaza hotel. When a former A-list star — currently the highest-paid man on television — pulls these kind of shenanigans, it's prime tabloid fodder. But there were other stories, too. The Emily Smith-led troops at Page Six tried to hold their position on top, but the upstarts at Gatecrasher and elsewhere at the Daily News are coming on strong.
Who's going to seize the gossip crown this week? As we do each Friday, The Observer is here to lay it all out for you.
The city's tabloids go head to head.
nfreeman at observer.com |@nfreeman1234