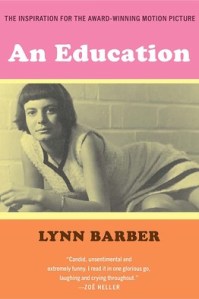 The morning The Wall Street Journal's Speakeasy blog ran a piece by the British journalist Lynn Barber, who worked at Penthouse under the recently deceased Bob Guccione for seven years in the 1970s. She started out editing the Penthouse Forum, Bob's "classy" letters section.
An adaptation of Ms. Barber's memoir An Education came to movie theaters last year, and given that Ms. Barber worked for Mr. Guccione out of college — she met him while interviewing him about his failed mailing list — it's a bit hard not to picture the adorable Carey Mulligan spouting these frank remembrances.
"I think schoolboys and lonely old men need something to wank over and Penthouse was more tasteful than most wank mags," she writes, of being unashamed about her time at the publication. This is fairly sensible defense for the magazine that's forever been the second most tasteful of its kind.
She didn't work directly under Bob because he mainly concerned himself with photography. Also revealed: nobody really fooled around at the office. Classy!