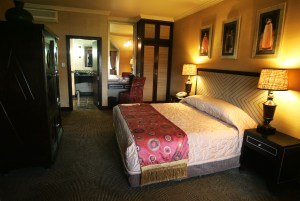 A recent study suggests that Americans are having more "experimental" sex than we were 15 years ago — specifically, an increase in oral sex for both men and woman and "a significantly greater proportion" of people who have engaged in anal sex. The study appears in Bloomberg BusinessWeek, but unlike the site's Wall Street coverage, this news tidbit has to do with a very different variety of ups and downs.
The Center for Sexual Health Promotion at Indiana University conducted a survey that mirrored one published by the University of Chicago in 1994 and in doing so found that American men and women have become more open to trying multiple sex acts than they were in the mid-nineties. 85 percent of men between the ages of 20 and 49 have experimented with oral sex, and 80 percent of women in the same age group have as well. When the study, which was published in the Journal of Sexual Medicine, brings up the topic of anal sex, it's revealed that 40 percent of both men and women in the same age group have tried the act.
Bloomberg BusinessWeek also reached Pepper Schwartz, a University of Washington sociology professor and author who sums up the entire study in a singularly punchy quip: "The era of wham-bam, thank you ma'am is over," Schwartz said.