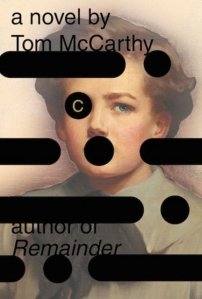 Tom McCarthy's novel C will win the Man Booker prize, British bookmakers have decided ahead of the prize's announcement next Tuesday.
Ladbrokes, the country's most popular bookmaker, stopped taking bets on the award after receiving £15,000 in bets for the author. A spokesman for the agency told The Guardian that there just wasn't enough competition to merit the race. "This year there wasn't really a standout name among the six shortlisted candidates, no Rushdie or Banville, so you'd expect to see a good spread of business, with a few people having a £10 bet on him or her," he said.
This may be one of the few cases in which it is possible to decipher something from literary-prize betting. The £500,000-a-year industry seems predicated entirely upon gut reactions and tastes, so if they aren't receiving the usual whim bets, perhaps the scales really are tipped this time around.
The novel has been well-received. Jennifer Egan, reviewing it for The Times found it overwhelming, on occasion, but in an enjoyable way, praising Mr. McCarthy's "verbal pyrotechnics".
The Onion only thought it was okay. They gave it a C+.