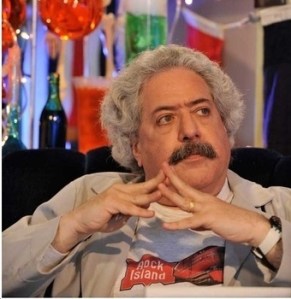 Tribune Co. CEO Randy Michaels sent a memo to staffers announcing the suspension of chief innovation officer Lee Abrams, who brought the company some unwanted publicity this week after an email with a link to an Onion video with racy content was leaked. Jeff Bercovici has the memo.
Lee recognizes that the video was in extremely bad taste and that it offended employees — he has also apologized publicly. He reiterated those feelings again to me privately today. But, this is the kind of serious mistake that can't be tolerated; we intend to address it promptly and forcefully.
Abrams apologized for the emails — which included a characterization of girls in a video from The Onion, in which one is shown pouring liquor on her breasts, as "sluts" — in a separate memo yesterday.
The emails came out days after a New York Times article by David Carr portrayed the Tribune Co. as "a frat house, complete with poker parties, juke boxes and pervasive sex talk." The lede relayed an anecdote about a night when Michaels offered a waitress $100 to show him and two colleagues her breasts.
nfreeman@observer.com