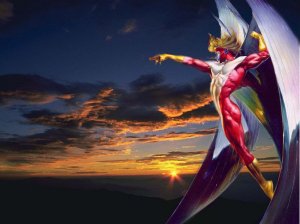 Crain's New York profiles the growing number of angel investors in Silicon Alley and finds the local startups who get their money are head over heels about the new source of funds. Who would have guessed?
[A few years ago] there was not a lot of seed or angel funding in New York City," Brandon Kessler told Crain's, who has angel backing for his company, Challenge Post, a two-year-old online marketplace where people create and solve problems. "That was before it was hip to be a seed or angel investor. Now they're all over the place.
The piece highlights Suzanne Rheault, who has scored over $500,000 from local angels. "I thought I died and went to heaven," says Ms. Rheault, chief executive of Aristotle's Circle, an online service that connects students with school and college admissions advisers. "Angel investors put us a year ahead of our plan."
As The Observer noted yesterday, new data from CB Insights shows that seed funding is the fastest growing sector of VC funding in tech and that New York is beating Boston and trailing only Silicon Valley in the volume of startup investments.
Crain's describes the resurgent angel community in NY as a mix of "serial entrepreneurs, Wall Streeters and other well-to-do New Yorkers who are taking personal stakes in early-stage companies." The piece touches on the potential for friction between the growing community of angels and more traditional VC firms, but doesn't try any Michael Arrington-style Bin 38 trouble making.
"The more companies that get seeded and funded, it's to the benefit of later-stage funds," says Mr. Brotman, co-head of venture fund Greenhill SAVP. "It begets more opportunity for everyone, and the ecosystem replenishes itself." If the angel community continues to grow at such a fast pace, it will be interesting to see if and when tension emerges with more traditional VCs, many of whom are creating smaller seed funds to compete.