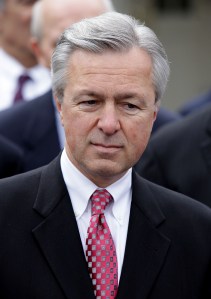 West Coast bank Wells Fargo is now admitting that its foreclosure procedures may have a few more flaws than the company initially suggested. The firm now says it will review 55,000 foreclosure documents, thousands of which are known to contain errors.
Wells said the problems are technical and that it intends to plow ahead on foreclosures.
Chief executive officer John Stumpf had previously expressed confidence in his company's procedures. On a third-quarter earnings conference call, Stumpf said:
I don't know how other companies do it, but in our company the affidavit signer and reviewer are the same team member. …. And if we find an error we will fix it. … Humans do make errors, but that is what our process is. One reviewer, one signer, same person.
Depositions in foreclosure cases have suggested that employees have signed hundreds of foreclosure documents per day. As you may have heard, Wells is not the only bank to have run into foreclosure snags lately; attorneys general from every state are investigating improper foreclosure filings. The Securities and Exchange Commission, the FBI, the Federal Reserve and others are looking into the matter.
mtaylor [at] observer.com | @mbrookstaylor