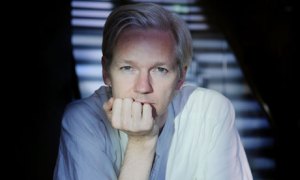 Wikileaks, a site dedicated to exposing secrets, has just released over 450,000 documents from the Iraq and Afghan wars, the largest leak of military documents in history.
But the focus on the American conflict has caused deep internal strife at Wikileaks. "This one-dimensional confrontation with the USA is not what we set out to do," Daniel Domscheit-Berg, the site's former number two spokesman, told Der Spiegel before quitting.
At least a dozen key supporters have left the group in the last few weeks, and front man Julian Assange find himself increasingly at odds with his own organization, the Independent reports.
The group's mercurial figurehead is also dealing with continuing fallout over molestation charges filed against him in Sweden, since withdrawn, charges which Assange calls a smear job.

Assange reportedly called the exiting members, "peripheral players…spreading poisonous and false rumors."
The New York Times painted a picture of Assange this weekend as a genius hacker coming apart at the seams, a man who's delusions of grandeur had come between him and his supporters.
But Salon's Glen Greenwald called this and numerous other profiles in the mainstream media a coordinated effort to undermine Assange, quoting security expert Tim Shorrock. "When Dan Ellsberg leaked [the] Pentagon Papers, Nixon's henchmen tried to destroy his reputation. Today w/Wikileaks & Assange, media does the job."