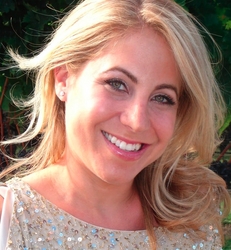 Ad.ly, the L.A. start-up that manages celebrity endorsements on sites like Twitter and Facebook, is expanding its New York footprint with the addition of digital ad veteteran Dana Drazin as its new East Coast director of sales.
Last week, The Observer sat down with Ad.ly CEO Arnie Gullov-Singh. "Out in L.A. we have access to the best celebrities, but Manhattan is where you win the business of the major corporations," he said.
Drazin brings a wealth of experience with blue chip firms like Coca-Cola, ABC Family and Ford. She's played a variety of roles in the digital advertising business, from display to video to behavioral targeting, moving into social media in the last few years.
Drazin told The Observer in an interview that there's a lot of room for social-media ad firms to accumulate big name clients. "Social media is where companies want to focus right now, and I'm thrilled to be working with an innovator like Ad.ly," she said.
Silicon Alley is quickly becoming the mecca of ad-tech. Ad Age estimates celebrity endorsements constitute a $50 billion global business, nearly equal in size to the totality of online ad spending.
Ad.ly, with its stable of top-tier celebrities and expanding presence on Madison Avenue, seems poised to capture a good percentage of those endorsement dollars as they inevitably move online.