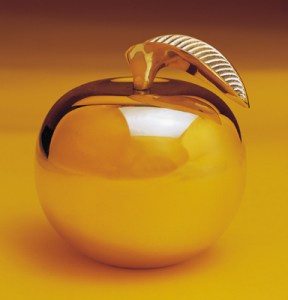 "Everybody's bitchin' because there's been too much competition."
And so Newmark Knight Frank's Jimmy Kuhn kicked off the star panel at this year's Capital Markets in Real Estate Global Markets Recovery with an unintential real estate rap.
Sadly, not all real estate gurus can rhyme, but everyone's got some talent. We bring you the juicy bits from this afternoon's star panel, New York City: We Are the Golden Apple:
–"Out-of-the-box is not out of the box."
Bill Rudin, Rudin Management, explaining that they're still keeping a lid on unorthodox investments.
–"It's scary being between two developers and two REITs."
Bill Mack, AREA Property Partners, on seating arrangements as metaphors.
–"You can go make money and look like geniuses, but that doesn't take a lot of effort."
Mike Fascitelli, Vornado Realty Trust, on why he's a lot richer than we are.
–"The sites are superb and beautifully serviced. The buildings will be spectacular. By golly it's now going forward at an accelerated clip."
Larry Silverstein, Silverstein Properties, on his great love, the World Trade Center
–"We've been blessed to have him as mayor. The business community needs to start looking for someone to follow in his footsteps. Those are elephant footsteps."
Mr. Silverstein on his other great love, Mayor Michael Bloomberg.
–"Sometimes being an REIT felt like being between a dog and a fire hydrant."
Mr. Fascitelli, on being an REIT during the boom time.
–"What can I tell you? I love the REIT structure. It's liquid, transparent. That's what investors want these days, greater scrutiny."
Marc Holliday, SL Green, on being a REIT now.
–"I'm too old to complain any more."
Mr. Fascitelli on being zen.
–"Every week one of our tenants, collectively, the SCC was investigating. If we did some of the things our tenants did, we'd be out of business."
Mr. Rudin, on why real estate keeps him out of prison.
Previously: No One Wants to Talk About Printing Money … Except When They Do
lkusisto@observer.com