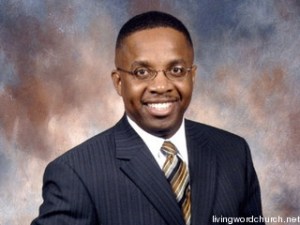 Last week, Rev. Cedric Miller asked his flock to quit Facebook, saying that the site encouraged extramarital affairs.
"Married couples are going on Facebook and what happens can end up in my office," Miller said. "I know from where we stand in the Christian perspective, the connection is inappropriate."
Turns out Miller was speaking from experience. The Asbury Park Press turned up some sordid details from a four-way affair Miller had a few years back with his wife, a church assitant and the assistants's wife. The old news caused such a scandal that Miller has decided to step down.
"We had crossed the line many times," Miller said. "I mean between the four of us. It was just, I mean there was touching, there was … it was crazy, it was as wrong as wrong could get."
If Miller wanted to engage in some wild activities but keep things private, he should have just started a Facebook group.