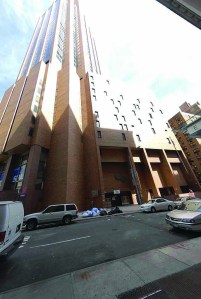 3 Park Avenue
Even a crimson Murray Hill monolith that's part office tower, part high school can't slow Charles S. Cohen's leasing charge.
P/Kaufmann has taken 50,400 square feet on the 34th and 35th floors of the distinctive 3 Park Avenue. The furniture and fabric company already occupies 27,400 square feet and will grab an additional 23,000 square feet for another 12 years.
Meanwhile, foreign currency manager FX Concepts will take 23,000 square feet for 13 years. It will relocate from 225 West 34th Street.
The flashy Mr. Cohen and Cohen Brothers Realty have won several gold stars this year, after Meredith Corporation also inked a deal for 213,000 square feet at 805 Third Avenue. There's still work to be done at 3 Park, though, with more than 100,000 square feet available on the 20th to 38th floors.
In the P/Kaufmann deal, Bob Savitt, Marc Schoen and Brian Neugeboren of Savitt Partners represented the tenant; David Nevins and Steven Lambert represented the landlord in-house.
In the FX deal, Charles Borrock of Cushman & Wakefield represented the tenant. Mr. Nevins represented the landlord in this lease as well.
The New York Post first had news of the deals.