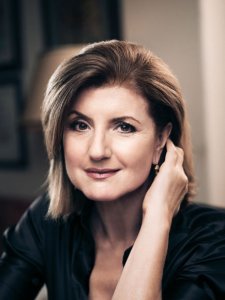 While America was digesting in unison on Friday, Canada's Daily Globe and Mail published a profile of 'Miss America' Arianna Huffington, which, in addition to stealing Bristol Palin's rightful title, includes these morsels:
Huffington's book Third World America is a "Naomi-Klein-worthy polemic." Does that make Naomi Klein Miss Canada?
She is anti-establishment:
"The fundamental problem here is Obama's reverence for the establishments," she laments, blaming the President for deferring to the Wall Street recruits in his administration by passing a loophole-filled financial reform bill and to his military advisers by escalating U.S. involvement in Afghanistan.
She sincerely "lumps herself in with the proletariat":
"There is a lot of scientific evidence that shows that empathy is as much a part of our DNA as our instincts for competition and survival," Ms. Huffington offers as she picks at a bowl of sunflower seeds with her long fingers and well-manicured nails.
She takes the weekend editing shifts at HuffPo:
"I like to take the Saturday nights and Sunday nights because I can do it from wherever I am, at a dinner party or whatever, with my BlackBerry."
She enjoys giving people things, whether she made them or not.
On that note, a housekeeper bearing a platter of food enters and Ms. Huffington slips back into Greek mother mode. The woman is clearly happiest when others are consuming whatever it is she is offering.
Read Konrad Yakabuski's entire piece here.