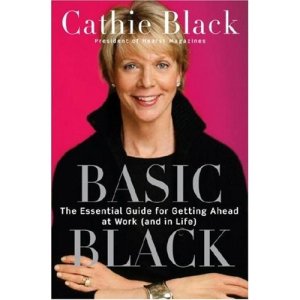 Cathie Black's book Basic Black, released in 2007, has sold relatively well – it was a national bestseller, actually. Sales were boosted by support from Oprah, who featured the then-chairwoman of Hearst Magazines on her daytime show and in O: The Oprah Magazine (a Hearst publication). Now, after Mayor Michael Bloomberg's announcement last week that Black would be taking over for Joel Klein as the chancellor of the Department of Education, Basic Black is having a second act.
Keith Kelly reports in the New York Post that sales of Black's book have jumped 400 percent since the announcement. "There's no question her appointment has had an impact at retail," Stuart Appelbaum, the Random House spokesman who confirmed the spike, told Kelly. He said in total, the book has sold 130,000 copies.
Poor Joel Klein – he doesn't have a nice little book of his own! Better get writing, bud!