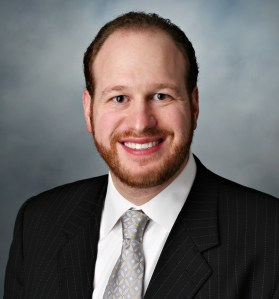 Councilman David Greenfield, who last week introduced legislation that would ban body scanners from airports and other New York City buildings, today introduced a new website, reporttsaabuse.com, where travelers can, well, report about any harassment they may have received from TSA agents at the airport.
"We know that the TSA is watching us, but who is watching them?" Greenfield said. "We hear of many incidents where people have been abused by TSA agents where they cross the line from a pat-down to sexual battery. Really, all we are trying to do is to hold them accountable."
Greenfield said that the previous security initiatives that the TSA had in place were sufficient to stop terrorists, and noted that many materials that could be used in a bomb, such as plastics and small liquids, are not detectable by the body scanners. He said that he wanted the U.S. to move towards what he termed "the Israeli model," which he said featured "pro-active security from the moment you walk in the airport until the moment you board the plane," and included agents trained in behavioral analysis.
Greenfield has been one of the most outspoken officials in the country on the new TSA security procedures. The reason, he said, is because there was a void. Most federal legislators don't have to submit to the security proceedings, and so are unaware of the hassle.
"If members of Congress didn't have to pay taxes either, we would probably have higher taxes."