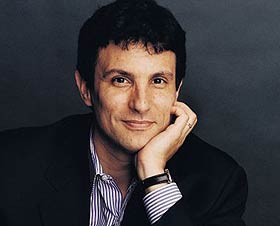 Over at WWD, John Koblin reports that Katherine Stirling, David Remnick's assistant of three years, recently joined the Vanity Fair masthead as the new articles editor.
Ms. Sterling, 28, left that job in July for a stint at The Wall Street Journal before returning to the Condé fold.
While under Mr. Remnick, she edited Alec Wilkinson and Barbara Demick, and according to the book's acknowledgement section, she helped the New Yorker editor in the research and editing stages of The Bridge.
She has been replaced at The New Yorker by Alexis Okeowo, who will work with the magazine's executive assistant Brenda Phipps.