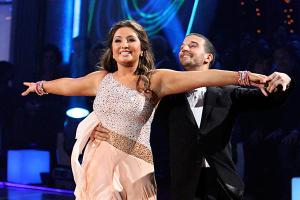 A most unusual email came over the transom last week, inviting The Politicker to a fundraiser next month for at-risk local youth featuring Public Advocate Bill de Blasio and Rev. Al Sharpton. But don't expect any rubber chicken dinners or uplifting speeches. 
Instead, expect serious rug-cutting and hip-shaking as de Blasio and Sharpton channel their inner Bristol Palin for an event called"The Stars of New York Dance," in which both will take the stage and bust a move for an organization dedicated to providing scholarship money for New York's dance schools. 
Both Sharpton and de Blasio were late additions to the dance card, and neither will be taking direct part in the competition. Brooklyn Council member Letitia James, however, will be partnering up with Jamel Gaines of the Creative Outlet Dance Theatre for a shot at the $5,000 scholarship prize.
De Blasio will also be hosting the event, since new NY1 Inside City Hall anchor Errol Lewis, who was previously slated to emcee, had to bow out. Other politicos on the event committee include Andrew Cuomo aide (and Lewis's spouse) Juanita Scarlett, former ICH host Dominic Carter, Brooklyn BP Marty Markowitz and Congressman Ed Towns.
Seeing as how city politics have been going in recent days, now that de Blasio is on board we half expect to see Scott Stringer on American Idol and Anthony Weiner hosting a Queens-version of Survivor.
More info here.