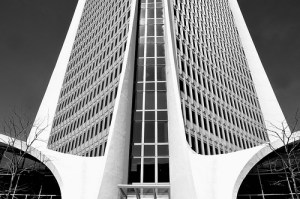 Diamondback Capital, one of the hedge funds approached by the FBI during last week's Day of Hedge Fund Reckoning, has put one of its portfolio managers on leave after the government said the employee was the target of last week's raid.
Bloomberg reports:
"The warrant appears to be focused on a single employee (a portfolio manager), as well as on a former employee who reported to that employee," Diamondback co-founders Lawrence Sapanski and Rich Schimel said in the letter, a copy of which was obtained by Bloomberg News.
Bloomberg didn't name the portfolio manager. Diamondback, a $5.8 billion firm based in Connecticut, is an offshoot of Steven A. Cohen's SAC Capital. Another SAC offshoot, Level Global, was also raided last week.
mtaylor [at] observer.com | @mbrookstaylor