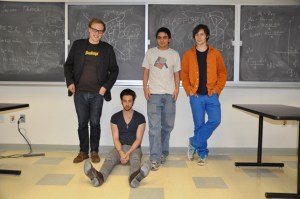 After loads of hype, mixed reviews and a few delays, the NYC based anti-Facebook Diaspora launched its private alpha today.
The site got a lot of its backing through the fundraising site Kickstarter, $200,000 instead of the $10,000 they hoped for. Those contributors will be the first to get invites to test the service.
Diaspora is positioned as an open, distributed social network that lets users control their information, both in terms of who they share with and where that data lives.
"In less than five months, we've gone from nothing to a great starting point from which the community can keep working. We've spent a lot of time thinking about how people can share in a private way, and still do all the things people love to do on social networks. We hope you'll find it fun to use and a great way to keep in touch with all the people in your life," the Diaspora* team wrote on their blog.
The service lets users group their connections by "aspects", personal lists that aim to make it easy to share the right information with the right people. Unfortunately for the Diaspora crew, Facebook recently unveiled a new Groups feature, alrgely in response to privacy concerns, that functions a lot like Diaspora's "aspects".
Unlike Facebook, however, Diaspora is being built from the ground up to focus on three fundamental principles of user data: choice, ownership and simplicity. Time will tell if users prefer that to the ubiquity of Facebook.
bpopper [at] observer.com | @benpopper